How To Choose the Best Preschool in Gurugram- The Complete Guide & Checklist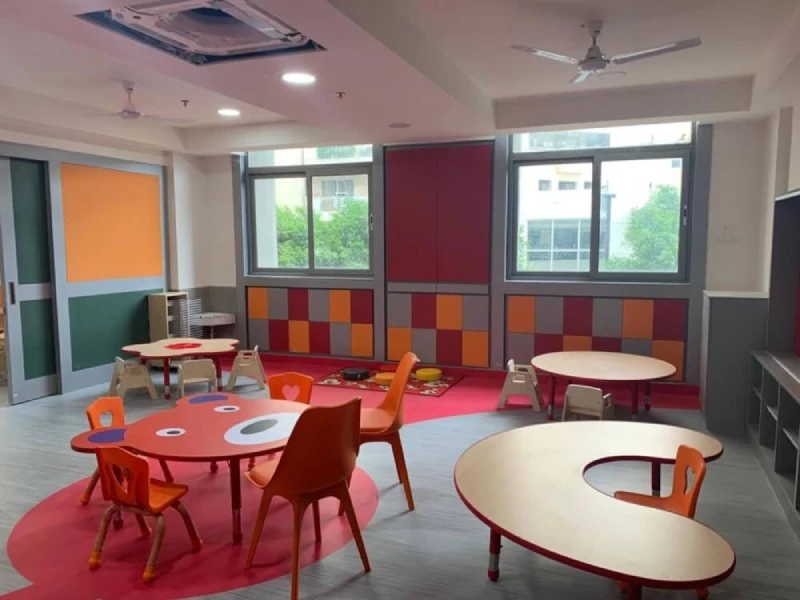 Choosing one of the best preschools in Gurgaon for your children is amongst the most important things to do if you want to give a strong foundation to them before they begin their formal schooling. A good preschool in Gurugram will not only develop pre-numeracy and pre-literacy skills in children to prepare them for big school, but also make them comfortable with the idea of staying away from their home for several hours by improving their social skills. This article is a complete guide that will give you clarity on how to choose the right preschool/play school in Gurgaon for your child.
What is a Preschool?
A preschool, also referred to as nursery school, play school or pre-primary school is a physical space or an online program for imparting early childhood education where children learn through play. Gurgaon is an emerging hub for imparting good education to children and you can find some of the top play schools in Gurgaon.
Is Preschool Considered a School?
A preschool is actually a school run by professionally trained individuals. You cannot consider a preschool a daycare as daycare is more about unstructured play while preschool focuses more on structured learning and development with a focus on satisfying the inquisitiveness and curiosity of a child through concept-clarity..
What Is The Best Age To Start Preschool for Kids?
Usually, parents enroll their children in a playschool in Gurgaon between the ages of 3 and 5. But some parents choose to send their children to playschool when they are as young as 2 years old. Many parents may feel sceptical about sending their young kids to preschool but a few hours a day at school gives children the much-needed social outlet.
When Should Parents Apply?
Preschools in Gurgaon accept admissions throughout the year but the academic session starts in April.
How much does Preschool cost?
The mean annual fees (without admission & transport fees) of a preschool in Gurgaon on average is Rs. 4,291 per month and it is worth the investment considering that the preschool years are the most crucial years.
Why is Preschool Important for Kids?
The first five years of children's life are the most important as 90% of the brain development takes place until the age of 5. When you get your children enrolled in a top play school in Gurgaon, you ensure their holistic development by giving them just the right balance of freedom and guided instruction. The impact of a quality preschool can be seen in children's lives throughout their life as they enjoy physical, cognitive, emotional and social benefits.
What should parents look for to find a good preschool in Gurgaon?
When looking for a good preschool in Gurgaon, parents should consider these 5 points:
1. Experience and Expertise - Before sending your child to a playschool in Gurugram, you should be assured that your child is in safe hands. A preschool with a solid reputation and positive word-of-mouth is something you can trust your child with. Search for the history of the preschool, its experience in the education field and the stories from the happy parents. You can gauge the quality of a preschool by understanding how quickly the school sprang into action and connected with parents when the pandemic struck. You can check their social media page to get a glimpse of the quality of their online classes.
2. A Colourful and Comforting Atmosphere - A preschool being children's first experience away from the gentle care of their family, should have a warm and inviting environment so that children feel at home. The classrooms should be fun and colourful where children feel happy and engaged. The children may go for virtual classes for the time being due to Corona but eventually, they will return to physical classrooms.
3. Warm and Caring Teachers - Qualified and trained teachers who are passionate about shaping young minds are a basic prerequisite when looking for top playschools in Gurgaon. With children emulating their teachers at every step, it is the teachers who have a major role to play in bringing out the best in children. Preschool classes should also have an assistant teacher so that children get more personalized attention.
4. Teaching Methodology - There are many preschools in Gurgaon but only a few that follow a research-based approach to explore all the aspects of a child's learning milestones and developmental levels.
5. Child-Friendly Infrastructure and other Facilities- One of the important features of the top play school in Gurgaon is a child-safe environment with no blind spots and absolutely no health and safety hazards.