As a top CBSE school in Gurgaon, SHEMFORD Futuristic School, is the first choice of many parents.
CBSE is the Most popular private school board in India- With 90% of the private schools affiliated with CBSE. CBSE offers a number of advantages over other boards such as:
As one of the most respected schools in Gurgaon, we are serious about what we teach and how we teach. Hence, our rich, broad and balanced SHEMEduMaxTM curriculum which is developed by an in-house team of researchers and educators. This is to ensure that all children reach their full potential during their time with us.
SHEMFORD Futuristic School, Gurugram is powered by the unique, in-house, research-based, child-friendly and comprehensive school system and curriculum – ShemEduMAXTM, which integrates Conducive Learning Environment, Child-Centered Curriculum, Engaging Teaching methods and personalised assessment to make learning interesting, engaging and motivating.
A curriculum is considered the "heart" of any learning institution.
An integral part of formal education, the curriculum has become a dynamic process due to the changes that occur in our society. Thus, to match with the constant changing times, a carefully-planned, dynamic curriculum is required.
SHEMFORD Futuristic School, Gurugram is powered by the unique in-house, research-based curriculum- ShemEduMAXTM, which has been designed keeping in mind the learning needs of the children. It is a Child-Centered Curriculum with Engaging Teaching Methods and Personalised Assessment in a Conducive Learning Environment. Designed by Award-winning Educationists of India, the curriculum is the result of over 28 years of in-depth research and teaching-learning experiences.
ShemEduMAXTM works on not only strengthening the core subject-skills but inculcating strong moral values in the children as well. Thus, it enables them to maximise their potential and evolve as self-confident, self-assured, emotionally balanced and contributing citizens!
The essence of ShemEduMAXTM is best captured by its motto – "Bringing School Education Alive!"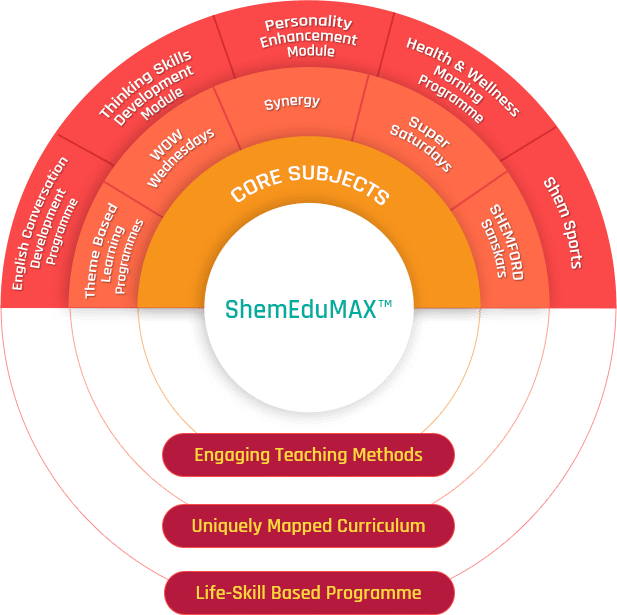 We are entirely self-reliant in developing curriculum and the related learning resources; hence, our in-house team of academicians and education experts develops concept-based curriculum books, customised workbooks, activity-based writing books, educational DVDs, etc. everything is handpicked and analysed to enhance the teaching- learning process.
We strongly believe that teaching is more than just rote-learning from textbooks, and the lessons are very critical and should be detailed, comprehensive & child-centred. These attributes form the cornerstone of the lesson plans at SHEMFORD.
The curriculum for the 21st Century child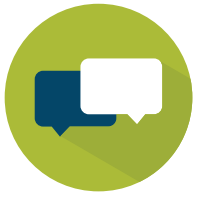 English Conversation Development Programme
English not only forms the base of understanding other subjects, but also opens the doors to the world at large. Keeping this in mind, we build each child's language proficiency through special conversation modules and programmes which are run in our digital English Language Labs. At SHEMFORD, we ensure each child develops the right language and communication skills in all the areas of LSRW(Listening, Speaking, Reading & Writing) as opposed to just reading & writing in traditional schools.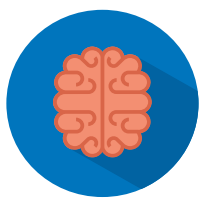 Thinking Skills Development Module
Today's children are the problem solvers of tomorrow. At SHEMFORD, we develop the abilities of the children to judge, analyze and think critically, to reflect a much deeper understanding of the world around them and to contribute creatively. We encourage our children to creatively explore, apply and extend options when facing problems. Special activities are designed according to the Grade levels to develop lateral & out of the box thinking capabilities of our children.
Personality Enhancement Module
The personality of every child develops at its natural pace, which certainly can be accelerated further with proper guidance. At SHEMFORD, we believe that the simultaneous development of MIND, BODY and SOUL is imperative in dealing with life's challenges. Therefore, we focus on developing the overall personality of our children. This module includes interesting sessions on developing good attitude, positive approach, self-confidence, proper body language, personal etiquettes, etc. to enable our children to face the competitive world in an effective manner.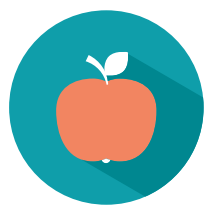 Health & Wellness Morning Programme
An old adage 'A healthy mind resides in a healthy body' is well taken into consideration at SHEMFORD. Our unique health and wellness morning programme focuses on creating awareness about healthy diet, building life-long habits of physical exercises and developing essential life skills. The programme includes a session of 15 minutes every day, wherein healthy habits, value of hygiene, importance of physical exercises and games are instilled in children. Yoga, aerobics, Dance, sessions on healthy diet & hygiene are conducted for the physical, social, emotional & mental development of the child.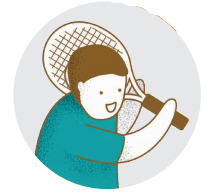 SHEMSports
At SHEMFORD, we believe that physical fitness in growing children, which is attained through sports activities, is one of the most important aspects of a healthy body and mind. Regular involvement of children in sports activities contributes to their overall physical, cognitive and psychological well-being. Keeping this in mind, we have designed & developed a special program after years of research – SHEMSports – exclusively for our SHEMStars. We offer various Sport facilities like Basketball, Volleyball, Futsal, Badminton, Running Tracks, Cricket Pitch etc., making us one of the best sports schools in Gurgaon. With our unique in-house sports curriculum, we promote healthy competitions & foster a feeling of cooperation, team spirit & group pride in our children by organizing various intra-school competitions among our four houses namely, SHEMRED, SHEMBLUE, SHEMGREEN & SHEMGOLD.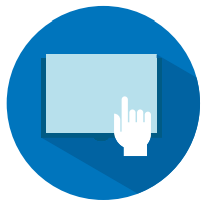 Theme Based Learning Programmes
At SHEMFORD, learning happens across all subjects based on the particular theme of the month. The concept of theme-based learning programme promotes interdisciplinary education and facilitates curriculum planning. The theme-based activities are designed, keeping in mind the interests, awareness and capability levels of the children at different ages. These fun activities lend conceptual clarity, provide integration of core subjects and also promote self-learning. It includes interesting extra-curricular programmes like WOW Wednesdays, Super Saturdays, etc.

WOW! Wednesdays
Mid-week Theme-based Programme Programme The WOW! Wednesdays activities are theme-based activities which impart sound values in our children. These activities are especially designed for our SHEMStars keeping in mind their interests, learning capabilities and developmental levels.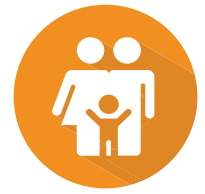 Synergy - Our Parent Participation Programme
SYNERGY - Our special and unique parent participation programme, which helps us in nurturing our SHEMStars, is the brainchild of Mrs. Meenal Arora, whose subject of research in the University of Nottingham, UK, was on the 'Impact of Parental Participation on Students' Learning Outcome'. The word Synergy literally means 'coming together of two distinct influences for a common purpose'. As a SHEMFORD parent, you shall be a part of Synergy and you will be invited to attend various parent participation programmes, including workshops, performances, parents and grandparents volunteering opportunities, etc. Attending programmes like these will not only enhance your parenting skills, but will also give you an opportunity to contribute towards building your child's self-confidence & self esteem, as she feels loved and cared for. Further, attending Synergy Programmes results in bridging the communication gap between the home and the school. As a result, both work in tandem which ensures that our SHEMFORD stars are better understood and they receive a healthy and a positive environment both at school and at home.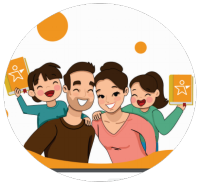 Super Saturdays
We offer extended day care facilities wherein parents can send their children to school even on Saturdays. During Super Saturdays, we have various exciting activities planned within the school premises. Under our supervision, children can learn and play while you can attend to your important obligations during the weekend.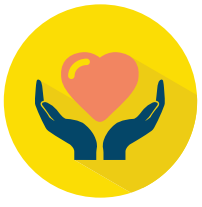 SHEMFORD Sanskars
At SHEMFORD, we believe that 'Values are caught and not taught', therefore, through SHEMFORD Sanskars, we focus on instilling the right values and virtues in our children right from the early years. Each month, children undertake various activities related to the 'Values of the Month' which are based on the core values of our society such as respect, honesty, cooperation, affection, sharing, etc.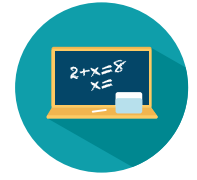 Engaging Teaching Methods
Research has demonstrated that engaging students in the learning process increases their attention and focus, motivates them to practice higher-level critical thinking skills and promotes meaningful learning experiences. At SHEMFORD, a lot of importance is given to designing & implementation of teaching methods that engage the attention of the children in the learning process. We make the teaching-learning process an interesting and joyful experience wherein both teachers and children are involved. The children learn via interactive modules allowing their active participation in Group Discussions, Projects, Presentations, Quizzes, Games, Thinking Sessions, Role Plays, etc. These methods involve each student into the learning process thereby creating an environment where children come to school not because they have to, but because they want to.
Uniquely Mapped Curriculum
Educating a child is a huge responsibility and privilege. To give students an inspiring and supportive environment, we have developed a curriculum that promotes a love for lifelong learning and inspires them to remain curious and motivated. Our curriculum is designed to foster leadership qualities and confidence in children to help them tackle life challenges.
Our SHEMstars are the center of our educational process & system. But to understand the needs of growing children requires patience and research. Hence, we have an in-house team of researchers who understand child psychology and devise new & better ways to educate children.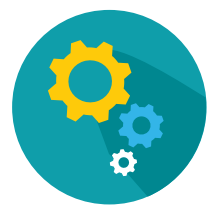 Life-Skill Based Programme
Our goal at SHEMFORD is to not only promote academic excellence but also physical, social and psychological well-being in children. Our Life Skill Based Programme is specially designed to help children deal effectively with the demands and challenges of everyday life. It is a crucial part of our curriculum to help children with core life skills like decision making, critical thinking, problem-solving, self-awareness, interpersonal relationship skills, as well as their ability to cope with stress and emotions.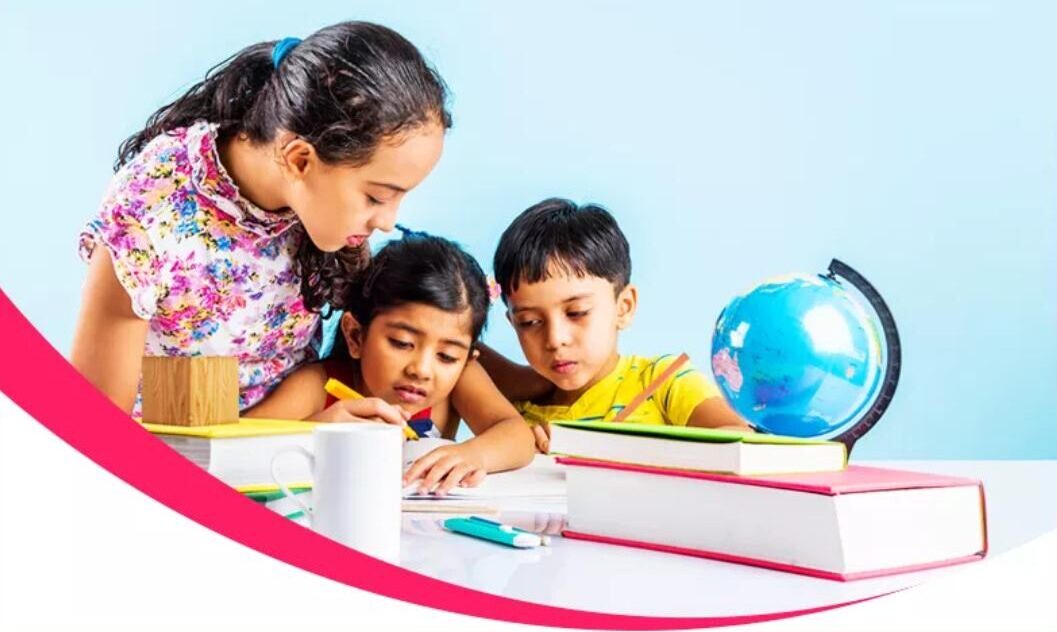 Collaborative Learning
At SHEMFORD Futuristic School, Gurugram, we practice collaborative learning in the classrooms to develop their social skills and build trust in others. While working in groups, students harness group members' strengths, address different learning needs, manage time, divide a large project into small tasks and milestones, cooperate, negotiate, resolve conflicts, and reach consensus. These are useful skills in collaborative workspaces and future careers.