OUR TEACHERS - Mentors & Facilitators
Our Teachers guide our SHEMStars and facilitate the teaching-learning process.
We have a highly motivated and professional team of teachers, who are dynamic, caring, dedicated & competent to teach our children with utmost patience and understanding. Moreover, they provide security & warmth to the children by creating a friendly atmosphere, in which they can express themselves freely. Further, the personalized attention shown by our teachers stimulates the budding minds to explore, understand and appreciate the finer aspects of life.
All teachers undergo regular training to ensure that they adopt the best Teaching-Learning practices. Moreover, to ensure a healthy teacher-child bridge, all classes have a teaching assistant who progresses through the school years along with the class.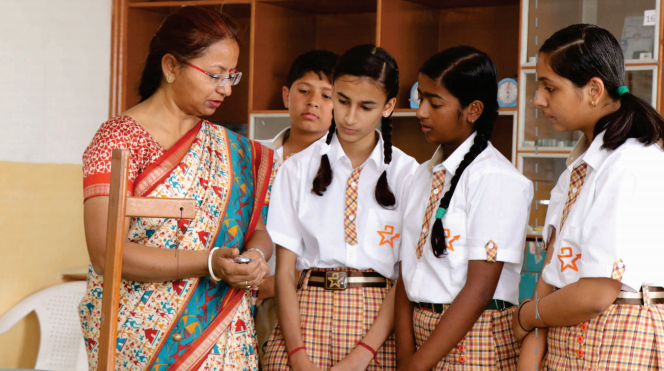 Furthermore, special trainings are held under the banner of ShemWebinar – our online training programme, which are conducted on a monthly basis. Under these training programmes, we conduct training on various modules to empower our facilitators with the latest and the most effective teaching techniques & methodologies and also educate them about SHEMFORD's Best Teaching Practices. These comprehensive training programmes also enhance professional expertise of facilitators by upgrading their knowledge & skills, which in turn helps them to nurture our SHEMFORD Stars to become Super Stars.