FUTURISTIC INFRASTRUCTURE
The first-of-its-kind futuristic school infrastructure is designed keeping in mind the needs of the 21st Century children. The infrastructure is conducive and contributive to learning.
3 Outdoor Classrooms to keep students in tune with nature and their natural environment.
Large windows with Northern Light in almost all classrooms with no sun glare to give students ample light to study comfortably.
Wi-Fi Connectivity and Smart Classes with LED Touch Screens to give students complete audio-visual learning experience.
Double Height Library for the readers of today to become leaders of tomorrow.
Dance, Zumba & Aerobics Studio with Cushioned Floor and Variable Lighting
Music Rooms with Acoustic Practice Rooms
Art Room & Art Gallery to encourage creative and innovative thinking among students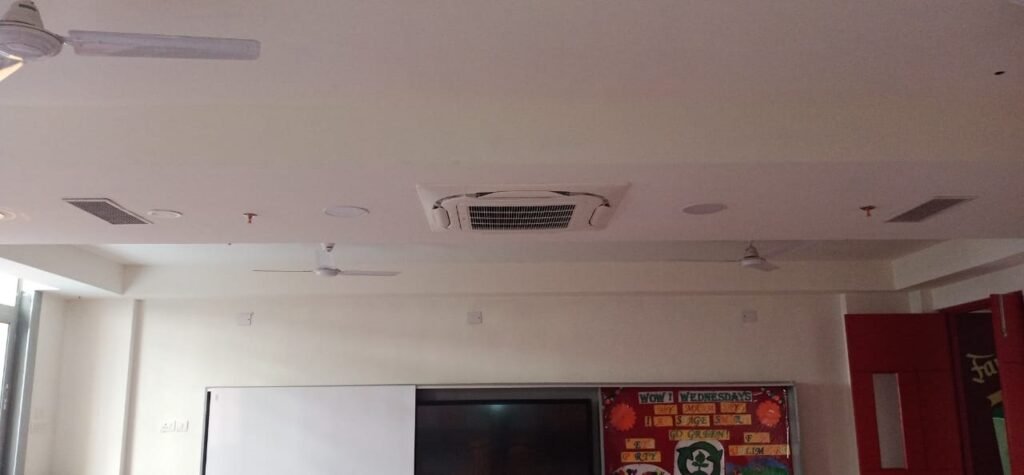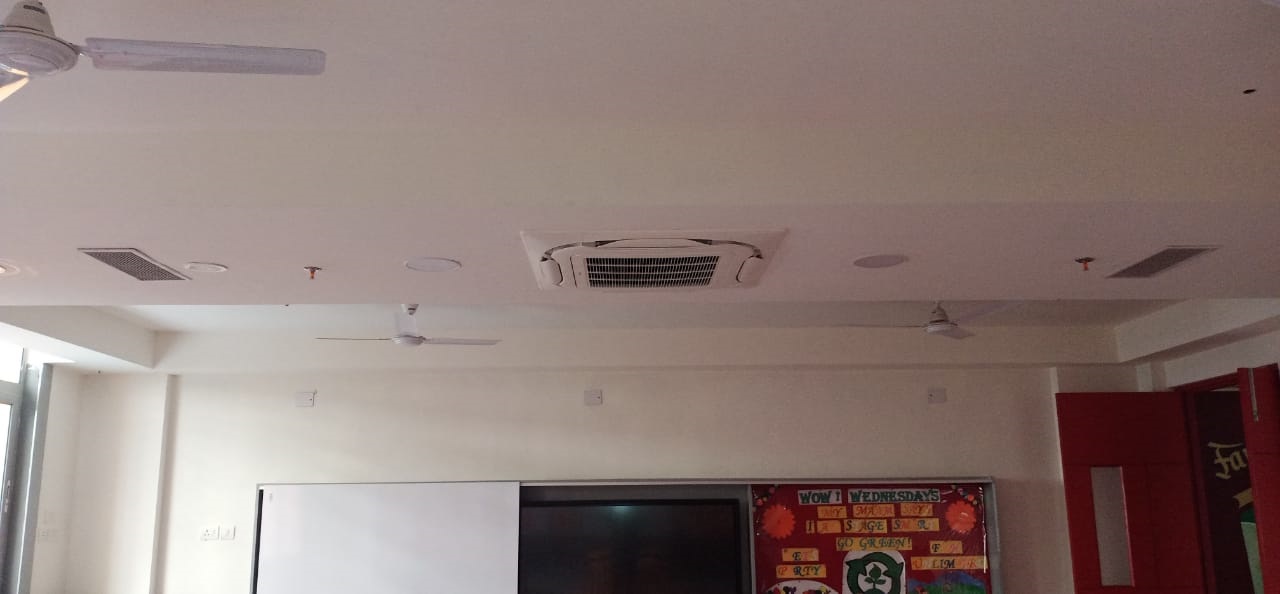 Centralised Air Purification System
Our school is fully air-conditioned, with a proper 2-Stage air purification system in place. All the air inside the school comes after intense treatment and dehumidification. No air is taken directly from outside, keeping children absolutely safe from harmful environmental pollutants. This further results in reduced absenteeism and better concentration in children leading to better grades.
We offer a personal locker to every child so that children don't have to carry heavy bags or water bottles to the school. This, in turn, ensures they have less back problems and better curvature of the spine leading to healthier lives ahead. Moreover, assigning an individual locker also instills a sense of ownership, responsibility and security in children.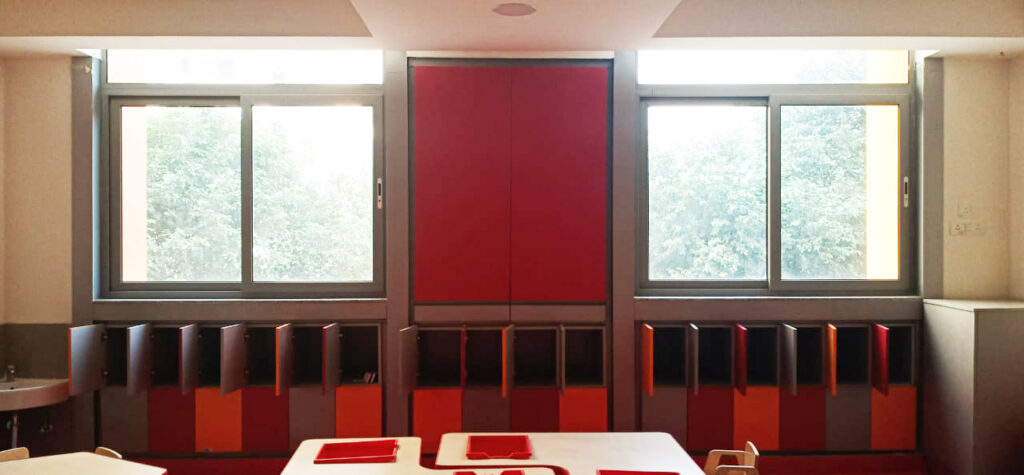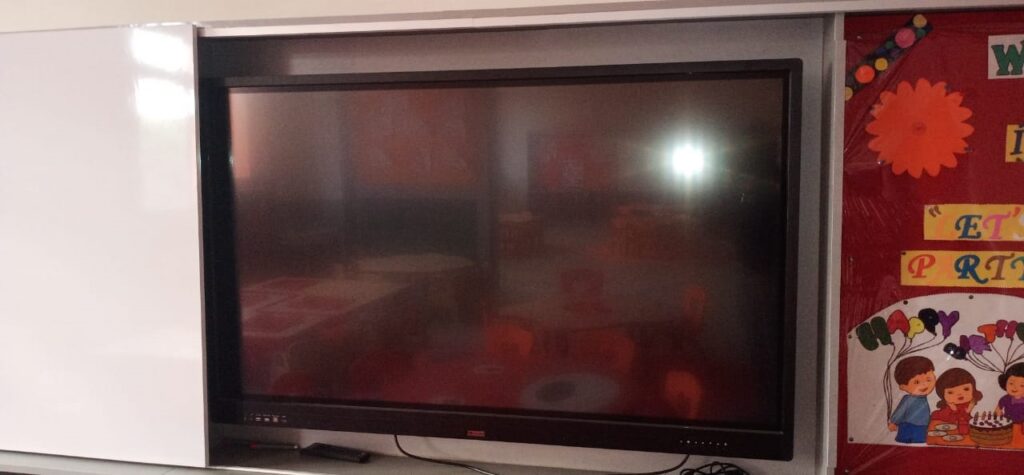 Our classrooms are equipped with interactive Smart Boards, also known as electronic whiteboards. They are powerful teaching-learning tools that allow images from a computer screen to be displayed onto a classroom board using a digital projector. The use of Smart Board technology ensure better learning outcomes as teachers and students "interact" with the images directly on the screen using a tool or even a finger.
When your child is at SHEMFORD Futuristic School, Gurugram, you don't have to worry about her meals. We ensure that your child is well-fed, with an optimal intake of all vitamins and minerals for healthy growth & development. We have a carefully designed meal plan to meet the nutritional needs of our students. It consists of a Mid-Morning Snack, Mid-Day Meal & Evening Snacks. Here, children relish well-cooked, tasty meals eating to their heart's content.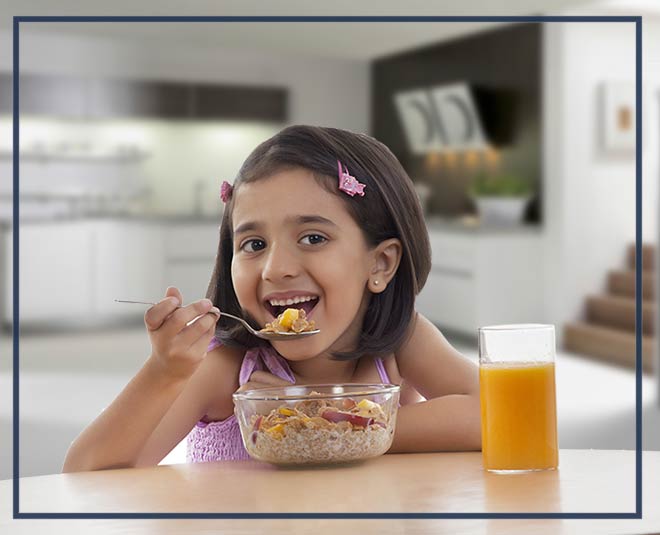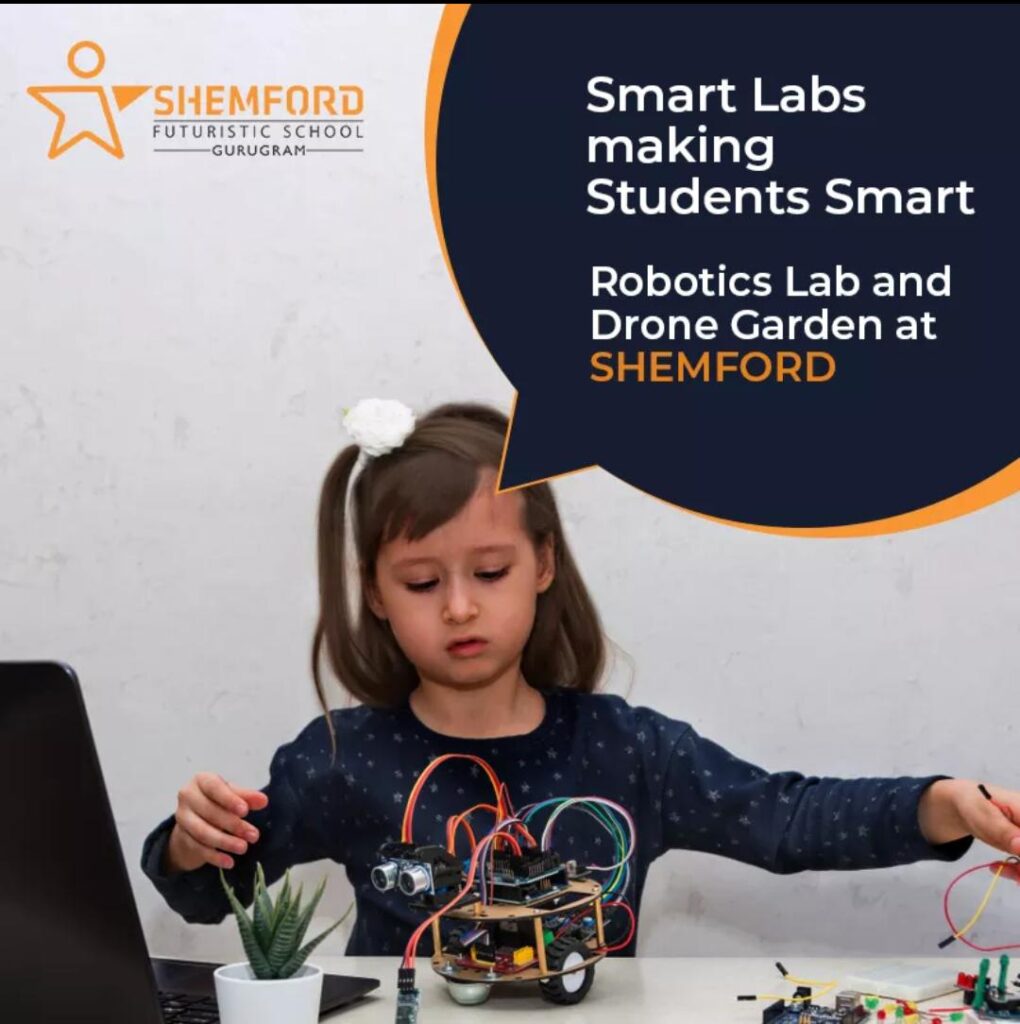 We have special learning areas to supplement the learning in the classroom, and enrich the minds of children in a new and engaging way. Special emphasis is laid on hands-on experience, so that children are able to connect with and enjoy what they learn. We have special pretend-play and activity rooms for young children where they can indulge in dramatic play ideas and games, while learning to solve problems, coordinate, cooperate, and think flexibly. Our Apple Labs and Robotics Lab with Drone Garden is somewhere students can not only co-relate their theoretical concepts but can also develop strong fundamentals of coding and logic building. As a part of a unique enhancement to the teaching-learning process, we have introduced Tablab which helps the child to build cognitive, language, motor and social skills. It helps trigger children's interest and curiosity through activities and games based on logical reasoning and problem solving through touch, drag and drop on tab screen. We have a Multimedia Studio and various activity rooms like Zumba & Aerobics studios with cushioned floor and variable lighting. There is an acoustic practice room where students can pursue their passion for music. In order to encourage art as a form of expression, we have an Art Room & Art Gallery, where children can explore their creative side.