Restrict screen time January 28th 2019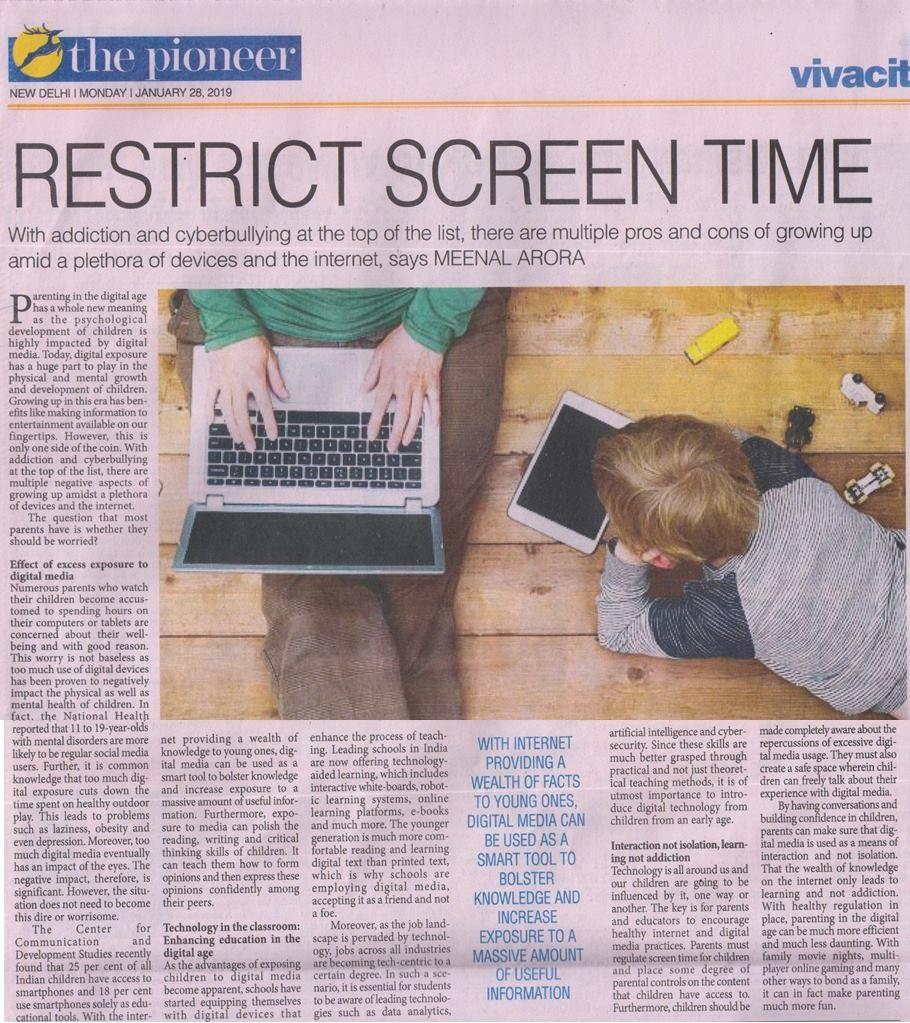 Mrs. Meenal Arora, Executive Director, SHEMROCK Group of Preschools & Founder Director, SHEMFORD Group of Futuristic Schools is one of the most sought-after parenting experts in the country. Her articles are regularly featured in leading publications. Read her latest article on 'Reducing Screen Time' in 'The Pioneer' on page no 14.
Grab your copy today!
Read the complete article here